Go Jays, Umm, Ah, NO? (Breaking Down April With John Candy GIFs)
Post Game Thoughts: Fuck
That's a subtle way to sum up, in one word, the start to the Blue Birds season. You know things are getting bad when you can hear 'Go Leafs Go!' being chanted in the ol' SkyDome, and, of course, a wail of sarcastic cheers when the Birds touch home plate - so, ahh, yeah, we all know that things fucking suck right now.
And cue the Twitter noise:
And, yes, yes it does.
Oh geez, the Birds nest isn't so cozy right now.
And now let's cue 'taking the piss' out of the 2017 season too (because what the fuck else can we do - at this point right now, I guess). No one ACTUALLY wants to be tweeting these things, it's just a good place to vent, so let's read some more:
Oh Boy, Drew, really? Fuck man - say it ain't so.
Damn.
Fuckin' eh! Gruber's Mullet, how about them Leafs? Great pass by Boyle.
And, yes, Ian, I couldn't agree with you anymore. Can this runaway fucking bird train pleassse STOP!
So now since times are tough, and, well, this is how it is for now. Let's assess the Blue Jays Season in Jays Droppings fashion through John Candy GIFs.
Opening Day: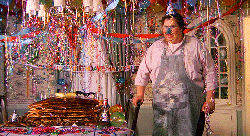 Today:
When we found out Josh Donaldson hit the DL: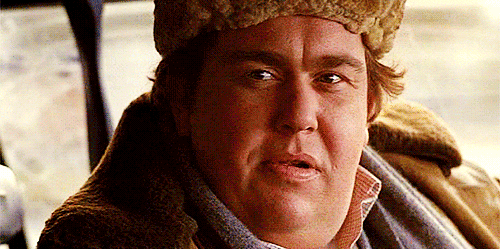 When we found out that Aaron Sanchez hit the DL:
When we found out about J Hip I mean Happ:
And, well, for the rest of every are-you-fucking-kidding-me bad luck moments so far this season:
So, yeah, so far the season has been one fuck of a fuck that has left us all saying fuck and what the fuck, but hang in there Birds fans, it's STILL early, right?
And here's a BIG Chevy Chase salute to the beginning of the 2017 season:
Go Jays Go.